SurveilStar Web Filtering Software
Filter Websites for kids' online safety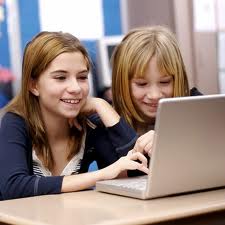 Inappropriate Websites Threatens Your Children
Exposed to the unsupervised internet, the children are likely to skip to the inappropriate website, such as pornographic sites, gambling sites, violent sites, etc. While there are many ways that inappropriate websites harms children, every child who views inappropriate websites will not necessarily be affected and, at worst, traumatized in the same way.
The average age of first exposure to Internet pornography is 11, often because of stumbling onto sites while doing homework. Pornographers purchase domain names knowing that Web surfers can unintentionally end up at their site. A child typing in a word such as "toys" or a popular children's character such as "Pokemon" or "Beanie Babies" can be misdirected to a porn site. The Kaiser Family Foundation estimates that 70 percent of teenagers have accidentally come across pornographic websites.
Most parents would be shocked to learn the statistics about Internet porn. GOOD magazine provides some staggering information about the pornography industry. 12 percent of all Internet sites are pornographic, while 260 new porn sites go online every second every day. On top of this, nearly 30,000 Internet users are viewing porn and 35 percent of all Internet downloads are porn.
Concerned About Your Children Online Safety?
Are you looking for a web filtering software to control your kids' online activities to make them inaccessible to some inappropriate websites? Do you want your kids to enjoy the wonders of internet safely and beneficially? Well, the multi-functional parental control software- SurveilStar- is highly recommended. As a considerate parent, you would be so wise to invest in such a powerful piece of software.
Web Filtering Solution for Kids' Online Safety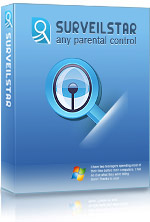 SurveilStar is a superb web filtering software, which can easily block and filter adult web sites, sites with subjects that are not fit for children, and even blocks chats when predatory language is used. It blocks all offensive content coming from the Internet. SurveilStar web filtering software gives you total control over applications and gaming, website activity, and chat messenger usage. Behavior reports summarize what your children have been doing at all times.
The best part of SurveilStar is that it comes with Remote Management to control your kids surfing behavior when you are away, say in your office or vacation. In addition, SurveilStar web filtering program runs in stealth mode on your PC. SurveilStar does not show in Windows system tray, Start menu, Add/Remove Programs, Task Manager. So it is completely an invisible file and you don't need to worry about your kids to turn the web filtering software off.
Features of SurveilStar parental control software: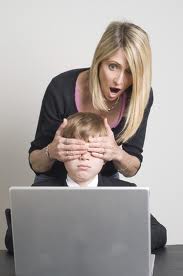 SurveilStar, the most comprehensive parental control software, combines many award-winning computer monitoring features:
1 Take real-time screen snapshot of the monitored computer
2 Track all incoming and outgoing web emails including sender, receiver and time
3 Control the instant messages and chatting usage
4 Record all visited web pages with URL link, visiting time, page title, web host and data size
With SurveilStar web filtering software, you can keep a simple and effective way for kids to safely surf the internet. Don't be doubt to try this splendid program. SurveilStar program aims to provide all kids a clean internet environment and keep them away from any online dangers.