SurveilStar Any Parental Control -- Monitor ICQ's Instant Message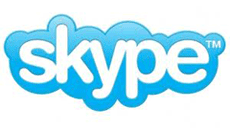 What is Skype?
Skype is a software application that allows users to make voice calls over the Internet. Calls to other users within the Skype service are free, while calls to both traditional landline telephones and mobile phones can be made for a fee using a debit-based user account system. Skype has also become popular for its additional features which include instant messaging, file transfer, and video conferencing.
Skype is a VoIP (Voice over Internet Protocol) application that allows users to make voice calls, transfer files, send instant messages and hold video conferences over the Internet. As its popularity has grown, so has speculation about the safety and security of the application.
News on Skype Danger
A 10-year-old Lake Forest girl was chatting with her friends on Skype about the first day of school and some homework assignments recently.
It was not unusual for the student to log into Skype -- which offers free video calls and instant messaging to others on Skype -- on Sept. 1, as she and her friends have been using it for awhile now. So, when a user with a screen name she didn't recognize requested to chat with her, she accepted, thinking it was a friend from the neighborhood, said her mother.
After the request was accepted, a video started. It was a naked, middle-aged man inappropriately touching himself and sending equally inappropriate messages to her. The girl screamed for her mother, who immediately called the police. The incident is still under investigation.
Realizing if this happened to her daughter, it could happen to anyone using any online communication tool, the woman shared the incident with her friends. She also told all her children who use Skype and other cyber outlets -- like Facebook, Myspace, and Twitter -- to communicate only with their friends and to never respond to requests from people they are not certain they know.
Tips for Protecting Your Child On Skype
Spend time online with your child to teach correct behavior. Below are some additional tips that can help you to protect your kids on Skype.

Explain to your your child that if they should receive "dirty pictures" (pornographic spam or child pornography), make them understand that although they might be embarrassed, they must alert you to any such mailings. That's one of the "rules".

Talk to your child. Tell them exactly what is Ok and what is not acceptable regarding Web sites they can visit.

Locate your computer in a common part of your home, not in a bedroom or secluded room.

Consider sharing one e-mail address with your child so that you can monitor messages.

Tell your child never respond to requests from people they are not certain they know.
As long as your child follows these rules, no one can harm her through the Internet. But in the end, it is up to you to take an active interest in your child's online activity.
Surveilstar Skype Monitoring Software - Keeping Skype Safety for Kids
Worried about what your child is getting up to on Skype? Then Surveilstar Skype Monitoring Software is perfect for you. Surveilstar Skype Monitoring Software enables you to secretly record Skype conversations. It is a versatile Instant Message Monitoring Software and parental control software program, gives you the ability to control and monitor your child's use of the Internet, irrespective of where you are: in the neighboring room, at work, or even on vacation, thus enabling you to protect your kids from online dangers.
With this Skype Monitoring Software, parents can show all messages in Skype Monitoring Software directly. Everything will be recorded without being detected. It is especially useful for parents, who need to know what their kids are care and talking about with others. SurveilStar Skype Monitoring Software records both sides of a conversation allowing parents to see what your kids are saying as well as how other chat participants respond.
Besides record kids's online activities on Skype, this Skype Monitoring Software also can do:

Take Screen Snapshots in Real-Time


Monitor and Record Send & Received Email


Capture Instant Message


Website Visit Monitoring

With Surveilstar Skype Monitoring Software and proper supervision, parents can keep their kids safe from ever more resourceful and persistent pornography vendors and other online predators. These efforts can help the internet reach its potential as the greatest communications medium ever while avoiding some of its greatest dangers.
SurveilStar Skype Monitoring Software monitor children's online activities on the following Operation System: Windows XP, Windows Vista, and Windows 7. Want to have a try? Just download it for a free trial.