Facebook Monitoring Software -- Protect Kids Safe on Facebook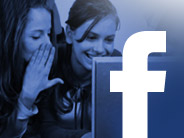 Facebook is an Internet phenomenon that has exploded in popularity over the last year or so, particularly among the younger generation. It is a social networking site that allows individuals to post photos and updates, among a vast variety of other functions. Parents may be a little concerned about what sort of things their children are disclosing or being exposed to on Facebook, and may be interested to know how to monitor children on Facebook.
Parents with teens online will inevitably be faced with the question, "When is the right time to give my child access to Facebook, and how do I make sure they are using it safely and responsibly?". As the largest social networking site with over 500 million active users, Facebook monitoring is very important for parents because their teen will likely connect with and meet potentially hundreds of "friends" online – many of them strangers they have never before met in real life.
Top Five Dangers of Facebook
Identity Theft
Blemished Reputation
Outrageous Spending
Sexual Content
Predator Activity
Addiction
Tips for Protecting Your Child On Facebook
Form Rules: Set up rules and consequences on Facebook with your kids.
Honest Conversation: Sit down with your kids and share with them the dangers Facebook presents. Don't scare them, just make them aware of the risks.
Watch Closely: As your children are creating their profile, watch closely and make sure there is no personal information shared.
Be Their Friend: Create your own profile and become your kid's friend.
Monitor Kids' Online Activities: Install Facebook Monitoring Software to monitor kids' online activities on Facebook.
How to Monitor Facebook Activity -- Facebook Monitoring Software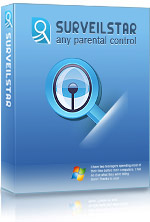 Facebook and many other similar sites are addictive and very time consuming. It is very easy to spend hours on Facebook and really achieve nothing. Meanwhile, there are a lot of hidden dangers in these social net working sites such as online predators and cyber bullying. How to protect kids safe on social net working sites such as Facebook? Here SurveilStar Facebook Monitoring Software can help you to monitor your kids' any activities on Facebook for protecting them.
With this SurveilStar Facebook Monitoring Software, parents can record every detail of what their kids do on the computer - their chats, instant messages, emails, the web sites they visit, what they search for, what they do on Facebook and MySpace, the pictures they post and look at, the keystrokes they type, the programs they run and much more. And because of its advanced surveillance screen snapshot features, parents get to see not only what their kids do, but the exact order in which they do it, step by step. SurveilStar Facebook Monitoring Software also features the following:
* Easy to install and use.
* Take screen snapshots in real time.
* Run in a stealth operation
* Monitoring internet usage with detailed reports.
* Password and hot key protection.
* Monitor or Block IM Chats IM outgoing files with specific application names
* Monitor and record rent & received email.
* Monitor the websites visited and block the unwanted websites.
SurveilStar Facebook Monitoring Software can monitor children's Facebook activities on the following Operation System: Windows XP, Windows Vista, and Windows 7. Want to have a try? Just download it for a free trial.