SurveilStar Any Parental Control -- Best MSN Messenger Monitor
MSN Messenger Monitoring Software to Protect Children from Online Predators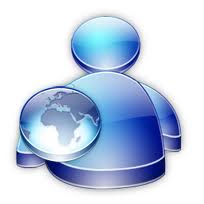 As a parent who concerned your children, do you know who are your kids talking to for so long on the computer? What are they talking about? When they are chatting for a long time, are you worried their online safety? It is possible for you to keep your eyes on your kids while they are surfing on Internet, so a perfect parental control software that helps you protect your children by closely monitoring their activities is necessary. Here SurveilStar Any Parental Control is the best MSN Messenger Monitoring Software that secretly records all MSN Messenger, Windows Live Messenger and Windows Messenger's incoming and outgoing chats. This MSN Messenger Monitoring Software runs in a complete invisible mode so that your kids won't know its existence. So with this MSN Messenger Monitoring Software, parents can protect children from online dangers by monitoring their activities.
Potential Problems of MSN Messenger for Children
Children may occupy a a great deal of their time on MSN; when kids allow MSN to suck them in and sidetrack them from other things in life, MSN is a problem.
It is easy to open children to online predators.
Children have the option to fill out profiles and accept or deny contacts from joining their list of people to talk to on MSN Messenger. Again, this has the potential to open the door to pedophiles.
Another danger of children and MSN Messenger is online-bullying. Online-bullying is the newest form of bullying that threatens school aged children.
Rules and Warnings for Ensuring Your Child's Safety

Keep your personal information to yourself.


People may not be who they say they are.


Don't open attachments from strangers.


Tell an adult you trust if something online makes you feel uncomfortable.


Meeting online strangers alone is very dangerous.


Do not use MSN or IM to spread rumors, gossip, or tell mean things to one another.


As a parent, you should review your child's MSN or IM list to ensure that you know all of your child's contacts. Do this often as children are constantly adding new friends to their lists.
These warnings or rules are increasingly important to discuss with your children as they begin to use MSN. Another potential hazard to children as they use MSN younger and younger all of the time is the loss of the ability to properly spell words. After the earlier subjects discussed, this may seem a great deal less important, but it is still a risk for children on MSN.

What SurveilStar MSN Messenger Monitoring Software Can Do:
Besides making rules and warnings for your kids, it is also very crucial for parents to install parental control software on your kids' computer. With SurveilStar MSN Messenger Monitoring Software, parents can grabs screenshots, record sent and received mails, record chatting messages, monitor and record visited websites. So parents shield your children from cyber bullies, predators and adult oriented websites, and ensure you have the control you need over children online activity. Here SurveilStar MSN Messenger Monitoring Software also features the following:
* Easy to install and use.
* Capture and record MSN Messenger conversations from remote computer on the network.
* Run in a stealth operation
* Monitoring internet usage with detailed reports.
* Password and hot key protection.
* Take screen snapshots in real time.
* Monitor and record rent & received email.
* Monitor the websites visited and block the unwanted websites.
* Much more features…
SurveilStar MSN Messenger Monitoring Software works great with the following Operation System: Windows XP, Windows Vista, and Windows 7. Want to have a try? Just download it for a free trial.